DRX9000™ LUMBAR DEVICE
We created the DRX9000™ True Non-Surgical Spinal Decompression™ System to assist healthcare providers in their effort to treat low back (lumbar) pain.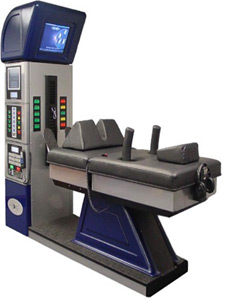 The DRX9000™ provides a primary treatment modality for the management of pain and disability for patients suffering with incapacitating low back pain and sciatica.
The system is designed to apply spinal decompressive forces to compressive and degenerative injuries of the spine. It has been found to provide reflief of pain and symptoms associated with posterior facet syndrome, and sciatica.